Digital marketing agency in Viken, Norway
Achieve increased online visibility with
a new website
digital content
digital marketing
Digital marketing agency in Viken, Norway
unveil the power of your brand
What exactly is digital marketing?
Digital marketing is the use of online channels and technologies to promote products, services, or brands to a target audience. The goal is to achieve engagement and conversions, build relationships and trust, with business growth as a result.
To do so, we have to create meaningful digital content, that conveys our brands message, services and stories in a trustworthy, engaging and professional way. And this, my friend, is first and foremost shared on a well functioning and beautiful website.
I can help you and your company with all of the above. Feel free to contact me if you got any questions.
Visual communication
Stories shared with greater impact
Within digital marketing, the choices of content you can share, is endless. It can take the form of infographics, photography, videos, presentations, posters, gifographics, eBooks, Memes, and GIFs, amongst others.
For now, let's explore my services as a drone pilot, photographer and film producer. Click on the icons below to learn more.
webdesign
Renewal of older websites and creation of new ones​
Your website is usually the first point of contact between your potential customers and your company. Therefore, it should always appear up-to-date and modern, and have a good and user-friendly design. In this way, your company gains increased credibility and makes a good first impression.
A well-designed website is mobile-friendly, responsive and easy to navigate. It must also be accessible to disabled people, whether it is a question of reduced hearing, sight or mobility. And yes, it must also be great to look at!
I renew older and outdated websites so that they get an updated and great design. I also create completely new websites and can help you with such things as creating a domain, hosting, and finally maintenance, continuous backup and security in relation to the finished website.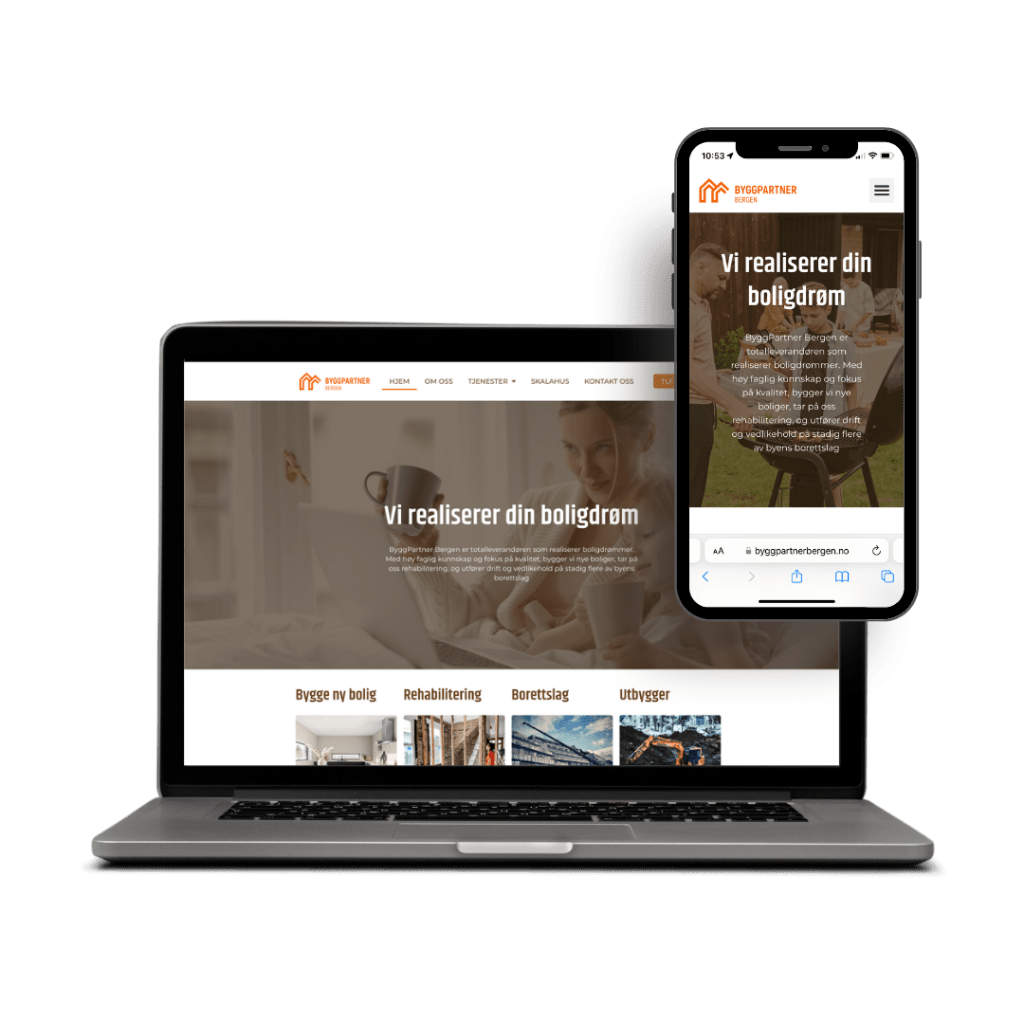 We are very satisfied with the work Monica at Colibri Content has done in connection with the development of our new website for ByggPartner Bergen as. She has been a good and active advisor in the process regarding various choices and input. She has also made good suggestions on design and expression, so that we have got exactly the profile we wanted. We are very satisfied with the whole process.
Colibri Content, by Monica Snopestad, has done a brilliant job of revitalizing our website and filling it with exciting content. We have used her to immortalize our projects and to make reports in connection with important events. She is a skilled photographer and also makes great films and reports. We look forward to continuing the good collaboration with Monica!
Monica is a particularly dedicated professional. She goes in depth and tries to uncover what you want and perhaps need. She does thorough work. In addition, she comes up with her own input and ideas that you can freely consider using or not. I am very satisfied with the process and result on my website. Thorough and committed. Colibri Content is highly recommended from here.
Are you ready to take your company to the next level? 
Or maybe you just need some more answers. No matter the reason, feel free to contact me.